Operating status:
We are OPEN and OPERATING in line with government and public health guidelines
New Zealand moved to the COVID-19 Protection Framework from 3rd December 2022.
To ensure the wellbeing of all our customers and crew, we ask that if you are required to isolate, are unwell, have any Covid like symptoms or if you have recently been in contact with someone who has Covid 19, that you contact us to either cancel or reschedule your booking.
Covid-19 Refund Guarantee:
We know in these uncertain times that peace of mind is important and we want you to be able to book with confidence
Any booking can be rescheduled without charge
Any customer cancellation relating to Covid-19 will receive a 100% refund
In the event that we are unable to operate a tour due to Covid-19 a 100% refund will apply
Mask wearing:
Under the framework face protections being worn by those able to do so are mandatory in retail outlets and hospitality venues like our operating base and on public transport. Mask wearing is strongly encouraged elsewhere and in line with this advice we encourage mask wearing to protect each other.
My Vaccine Pass Requirement:
The requirement on us as both an entertainment and recreation and a hospitality business to sight 'My Vaccine Pass' for all our guests and visitors ceased at midnight on 4th April 2022.
FIND OUT MORE ABOUT THE FRAMEWORK
Covid Clean Approved:
We have top notch hygiene practices and as a Qualmark operator, we have completed an assessment to be Covid Clean Approved.
We have also been endorsed as Covid Ready by the Tourism Export Council of NZ.
This gives our guests the assurance that we place safety first and that our team are aware of and working to take measures to help prevent the spread of COVID-19.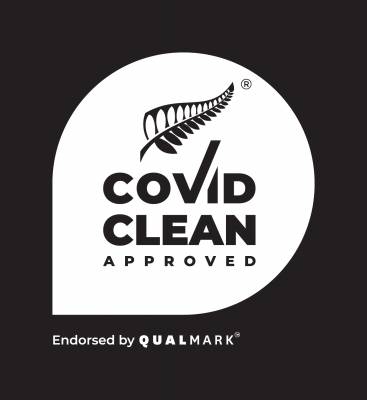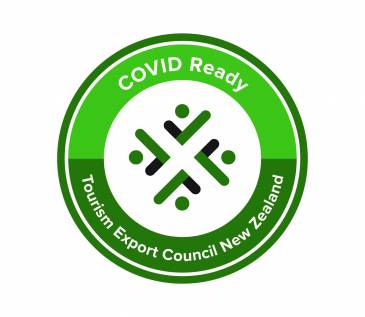 For any questions or futher information please contact the Customer Service Team on 0800 733 365 or email us